Aymara Food
Importer specialised in organic products from Latin America
Aymara Food is a company specialised in the import-export and trade of organic products from South America.
Our company markets large quantities of raw products such as:
Andean seeds such as quinoa, chia, amaranth and more
Superfoods, including: maca, camu camu, lucuma, incan berries
Coffee
Panela
Cocoa
Aymara Food is geared towards B2B, organic specialty stores, wholesalers, food manufacturers and other retail distributors.
Aymara Food offers a wide range of organic and fairtrade, gluten-free products at a fair price.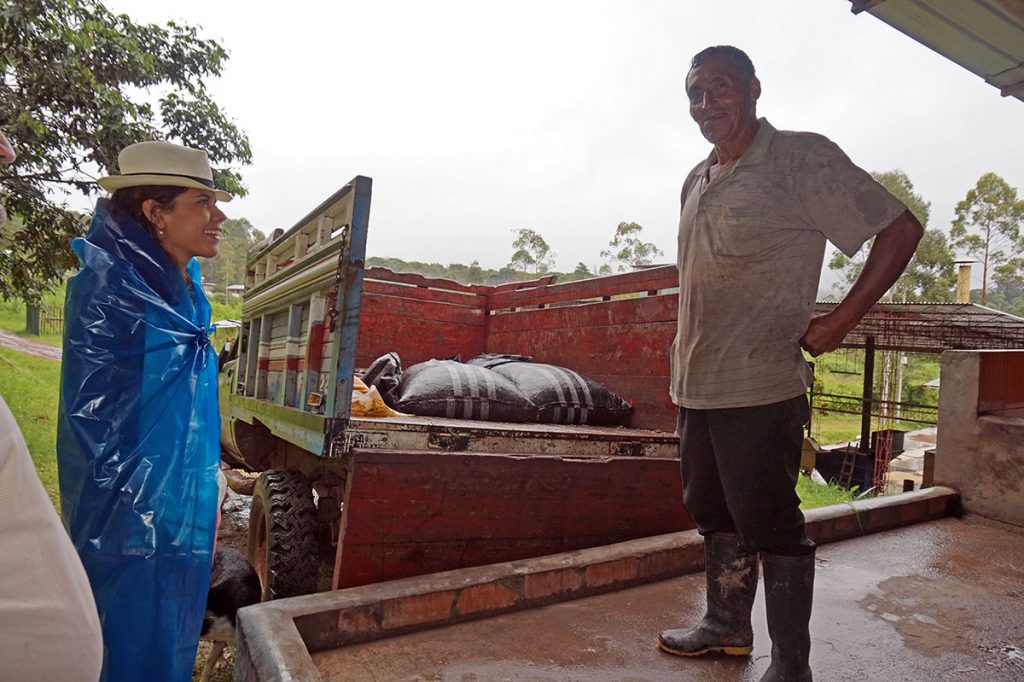 Aymara Food
An eco-responsible and compassionate society
At Aymara Food, we firmly believe that product quality is inseparable from respect for production. This is why we favour "Fairtrade" products and ensure that the daily work of independent producers in Latin America is valued.
Our objectives at Aymara Food are twofold:
To offer raw products of excellent quality and high added value.
To trade ethically and fairly by valuing the work of farmers.
In this way, we can meet the growing demand from French and European consumers who are keen to have access to healthy, balanced and eco-responsible food.
We guarantee our customers that the traceability of raw products, from the planting of the seed to the production and delivery of the goods. 
What we bring to the table
At Aymara Food, we believe that being efficient and very professional is the key to moving forward and growing. Aware of team spirit, creativity and innovation, Aymara Food's founder, Carolina Dagorn, strives to build trust-based relationships with all her partners, producers and customers.
Our in-depth knowledge of the products we sell and our dual Latin-European culture mean that we can ensure compliance with European organic standards and guarantee the nutritional qualities of each of our products, in addition to bolstering a constructive exchange with local producers.
Carolina Dagorn, of Peruvian origin, moved to France in 2004 to study gastronomy. As a natural entrepreneuer, inspired by the potential of organic superfoods, she set out in 2018 to create her Latin American food trading company "Aymara Food".
With her professional experience in cooking, hotel management and import-export, Carolina now wishes to introduce French and European consumers to South American organic products with excellent nutritional qualities.
In order to maintain a fair balance between production quality and fair distribution, Aymara Food carefully selects its organic products and only works with local producers located in Latin America.
Thanks to recipes developed by Aymara Food's nutritionists, the nutritional and taste qualities of each raw product are brought to the fore. They also contribute to a healthy and balanced diet.
The name of our company, Aymara Food, is inspired by "The Aymaras" Inca civilization. The Amerindians were farmers, originating from the Lake Titicaca region, which lies between Bolivia, Peru, Argentina and Chile.
Their main crops were potatoes, maize, beans, peppers and a seed called "quinoa", a particularly cold-resistant and protein-rich high-altitude plant.
The 2 million Aymaras who still live in the Altiplano in the heart of the Andes, between Peru and Bolivia, grow and indeed eat traditional foods, with a focus on Andean seeds. They still communicate in "Aymara", their ancestral language, but most of them are bilingual and also speak Spanish, which facilitates their integration into society.
This oblique reference, which is more of a hommage, is a testimony to our strong attachment to the country of origin of our products. 

Aymara Food is your privileged intermediary for the import-export of organic products from South America to France and Europe.