In recent years, there have been changes in the way people eat. More and more products from other countries have appeared on the shelves of organic specialty stores, delicatessens and even in local supermarkets.

Consumers are increasingly aware about the origin and quality of the products they eat and drink. Superfoods are naturally rich in nutrients. Their virtues and properties have a high nutritional value for the body. Their health benefits are now known and recognised.

Some specialists even recommend the consumption of superfoods to deal with undernutrition or nutritional imbalances!

Aymara Food offers a wide range of super foods from South America such as cereals, plants, berries and fruits. We are always looking for new products to add to our catalogue so that you can try them and revitalise yourself with healthy and natural products.

Products are dehydrated immediately after being harvested and the raw products dried to preserve the natural characteristics of fresh products and maintain all their nutritional and organoleptic properties.

Low dehydration temperatures and very dry air combined with low atmospheric pressure produce dehydrated food of a unique and exceptional quality.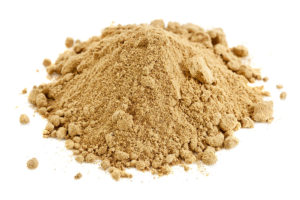 3% dehydrated camu camu powder
Aymara Food Organic Camu Camu
The camu camu is a tree that measures between 3 and 4 meters high and grows mainly in the Amazonian rainforest, near rivers. Camu camu is a small berry type fruit that is 4cm in diameter, red-orange in colour and has a tangy taste.
Camu camu was used in many ways by the indigenous people of the Amazon: as an anti-inflammatory in traditional medicine or as a substitute for lemon in cooking.
Naturally rich in vitamin C, camu camu berry is also known for its antioxidant properties.
Camu camu helps to combat exhaustion, stress and the common cold thanks to its invigorating and immunostimulating properties that protect the body.
Benefits
High source of vitamin C: contains 50 times more vitamin C than an orange and 37 times more vitamin C than a kiwi.
Good source of phenolic compounds, including flavonoids. Powerful antioxidant.
Stimulates memory. Antioxidants reduce the likelihood of age-related memory loss, improve memory and learning.
A high source of folic acid used to prevent and treat low levels of folate and its complications, including blood exhaustion (anemia) and the inability of the intestine to properly absorb nutrients.
Protects against arthritis by helping to reduce inflammation.
Uplifts mood. Effective and safe antidepressant.
Supports optimal nervous system function, including eye and brain function.
Improves cardiac function. It has been shown in several studies that taking this potassium-rich superfood reduces the risk of heart rhythm disorders and tachycardia.
Used daily, the powder has powerful antiviral properties and helps to fight diseases such as shingles, colds and cold sores.